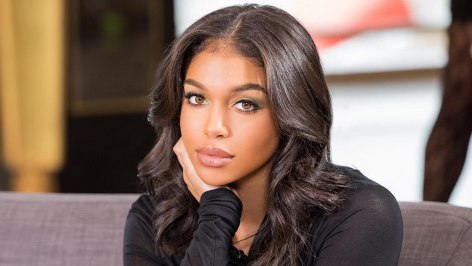 Diddy's Girlfriend Denies Pregnancy Gossip in Style
Lori Harvey has shut down rumours that she is pregnant with Diddy's child.
Although they have yet to publicly confirm their relationship, the 22-year-old model – who is the step-daughter of comedian Steve Harvey – and the 49-year-old music mogul reportedly began dating each other earlier this year.
Now the couple has set the pregnancy rumour mill whirring, after photographs of Diddy rubbing Harvey's belly during a recent vacation to Cabo, Mexico emerged online.
In response, Harvey took to Instagram on Monday, 10 September, to set the record straight.
Posting a photo of herself wearing a stylish Christian Dior denim bikini – while revealing a toned, flat stomach – the model also wrote on an Instagram Stories post: "Green juice every day keeps your skin clear and tummy flat."
Diddy already has six children from previous relationships – including three children with his ex-girlfriend, Kim Porter, who passed away from lobar pneumonia last year.
Image Credit: Source