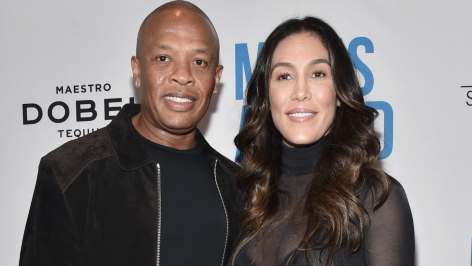 Dr Dre's Wife Files for Divorce
Rapper and producer, Dr Dre, and his wife of 24 years, Nicole Young, are getting divorced.
Fifty-year-old Young filed for divorce from the 55-year-old rapper on Monday, 29 June, at the Los Angeles County Superior Court, citing irreconcilable differences. She is also demanding spousal support.
Dr Dre – real name Andre Romelle Young – married his wife in 1996. Together, they share two adult children: 23-year-old son, Truice, and 19-year-old daughter, Truly.
Prior to her union with Dr Dre, Young was married to former basketball player, Sedale Threatt.
Meanwhile, the "Dope Man" hitmaker enjoyed relationships with other women, and already had four children by the time he met Young.
According to reports, Dr Dre's net worth is approximately $800 million, in large part due to his 20% stake in Beats Electronics – an audio product business which Apple bought from him for $3 billion in 2014.
Because the couple did not sign a prenuptial agreement, Young could receive a hefty chunk of Dr Dre's massive fortune once their divorce is finalised.
Image Credit: Source