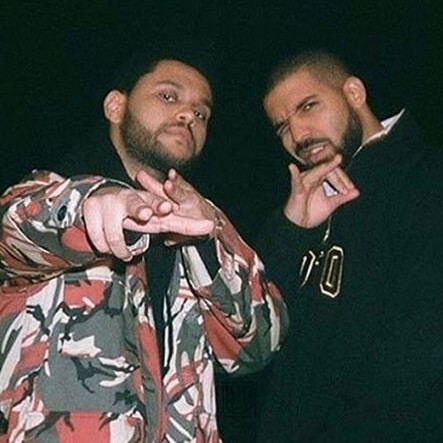 Drake and The Weeknd Fight over Bella Hadid
Drake and The Weeknd's friendship has reportedly gone sour over supermodel Bella Hadid.
According to reports, tension has been brewing between the two hip-hop stars since Drake has been romantically linked to Hadid, who is The Weeknd's ex-girlfriend.
The dating rumours began after Drake and Hadid were spotted leaving a nightclub together back in June. Earlier this month, the "Hotline Bling" star threw the supermodel a huge 21st birthday party where they were seen cuddling.
Drake and The Weeknd, who are both from Toronto, have been close friends and frequent collaborators for years.
According to a mutual friend, "[t]hey both hang in the same Toronto crew and now [their crew] is having to pick sides".
The source added that The Weeknd is upset because he believes Drake broke the "bro code" by going after his ex.
Hadid and The Weeknd dated for 18 months before the singer called off the relationship in November last year.
The Weeknd has since moved on from Hadid, and is dating fellow chart-topper Selena Gomez.
Image: The Weeknd and Drake [online image] (2017) sourced on 30 October 2017 from https://static.highsnobiety.com/wp-content/uploads/2017/02/27095416/drake-the-weeknd-germany-01-960×640.jpg