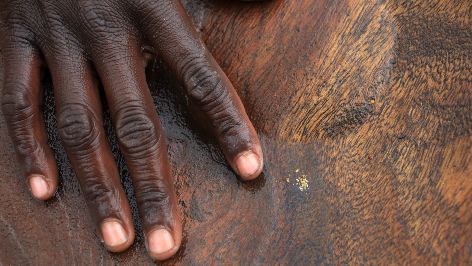 DRC: 16 Dead in Gold Mine Collapse
At least 16 illegal miners have been killed after a collapse in the Democratic Republic of Congo's Maniema Province.
According to civil society campaigner, Justin Kyanga Asumani, the tragedy occurred on Wednesday, 2 October, at an illegally-run gold mine in the town of Kampene.
Asumani said that "dozens of people, including children and pregnant women", had been working on site at the time of the collapse.
Provincial governor, Auguy Musafiri, explained to a media outlet: "There was an accident at the Kampene mine, and for the moment we were able to get 16 bodies from the site of the landslide."
He added: "What surprises us is that the activities continued in this mine, which had been closed by the provincial division of mines."
A further three people were reportedly taken to hospital to be treated for serious injuries. Search efforts are continuing, with the death toll potentially set to rise.