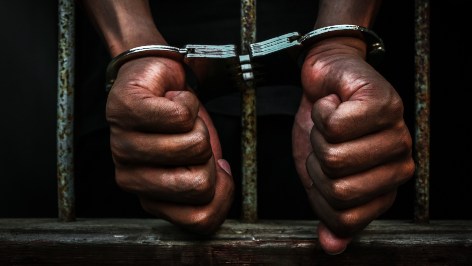 DRC: 3 Doctors Arrested over WHO Murder
Three Congolese doctors have been arrested in connection with the murder of a World Health Organisation (WHO) doctor.
Cameroonian doctor, Richard Valery Mouzoko Kiboung, had been deployed to the Democratic Republic of Congo (DRC) to assist in fighting the Ebola virus outbreak, which emerged in August last year.
According to reports, Mouzoko was shot dead on 19 April in an attack by militiamen on a hospital in the eastern city of Butembo – an epicentre for Ebola.
Lieutenant-Colonel Jean-Baptiste Kumbu Ngoma, a military prosecutor for Butembo in North Kivu province, said that the arrested doctors have been accused of plotting to assassinate Mouzoko.
They allegedly held meetings on 14 April, in which they planned the attack and subsequent shooting. The motive behind the assassination is currently unknown.
The trio will be prosecuted for "terrorism" and "criminal conspiracy". A fourth suspect – also a Congolese doctor – remains at large.
Attacks on health workers in the DRC since the outbreak occurred have led to seven deaths and more than 50 being seriously hurt, according to an unofficial tally.