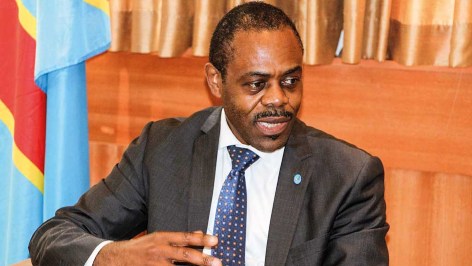 DRC: Ex-Health Minister Arrested over Ebola Funds
The former head of the health ministry in the Democratic Republic of Congo (DRC) has been arrested, following allegations that he mismanaged public funds allocated towards fighting the Ebola crisis in the country.
Two months ago, Oly Ilunga Kalenga resigned from his position as DRC's health minister, after President Felix Tshisekedi replaced him as the head of the Ebola response team.
Per reports, Kalenga was taken into police custody on Saturday, 14 September, following concerns that he planned to flee the country instead of facing legal proceedings.
According to Kalenga's attorney, Guy Baleka, his client denies the claims that he mismanaged the Ebola response funds, which are valued at $4.3 million.
Baleka explained via a statement released on Monday, 16 September: "More than $1.9 million of this sum was disbursed in the month after the resignation of [Kalenga], so he cannot [be expected to] answer for that at all."
He added: "For the remaining $2.4 million … the accounting documents attest that this sum was exclusively used for the purpose of the fight against the Ebola virus."
Image Credit: Source