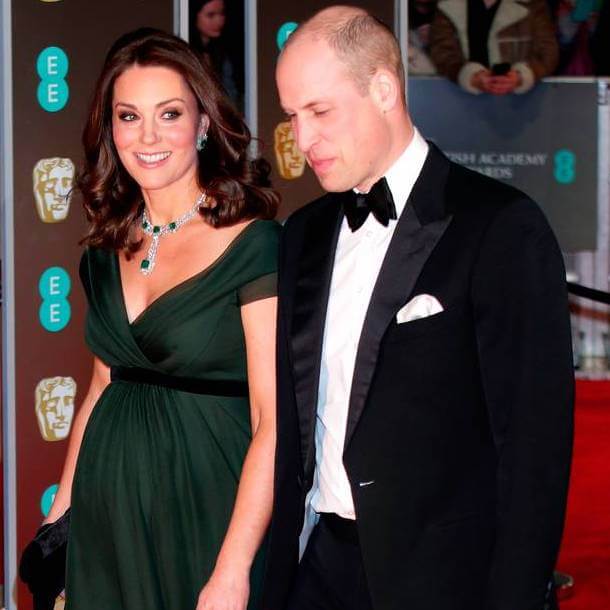 Duchess Kate's Dress Controversy
Kate Middleton, the Duchess of Cambridge, has come under fire for her choice of dress at the 2018 BAFTA Awards.
The 36-year-old royal wore an olive green Jenny Packham gown, which stood out amongst the sea of black, as she accompanied husband, Prince William, who is the president of the British Academy of Film and Television Arts.
In line with last month's Golden Globe awards, stars were encouraged to wear black to show support for the #MeToo and Time's Up anti-sexual harassment campaigns.
The pregnant Duchess has been criticised for defying the black dress code, and has been accused of not showing solidarity with other women.
However, British royals are discouraged from taking any kind of political stance in public – the royal family does not even vote.
While many have argued that the anti-sexual harassment campaigns are not political, but rather a human rights issue, the Duchess would likely have been seen as breaking royal protocol if she had worn black.
Middleton wore a black sash with the dress, which some fashion watchers have pointed out may have been the Duchess's only option of acknowledging the movement, without making an overt political statement.
Image: Prince William and Duchess Kate at the BAFTA Awards [online image] (2018) sourced on 19 February 2018 from https://cdn-04.independent.ie/incoming/article36616573.ece/81b44/AUTOCROP/w620/SHOWBIZ%20%20353.jpg