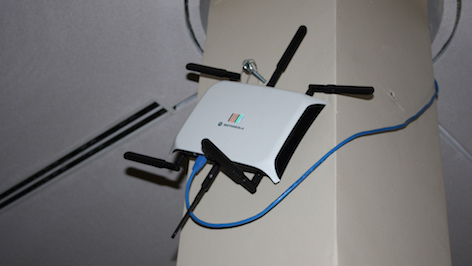 Easy As Pie: Protect Your Wi-Fi
Every device connected to the internet is a potential open door for hackers, leaving personal information and data at risk. While businesses and institutions understand how important cyber security is, you shouldn't neglect protecting your private devices from criminals.
The most vulnerable device in your home is your router as it connects all your gadgets to the internet, so it's smart to make it your security starting point.
The simplest solution is to change the default Wi-Fi network names and passwords for your router. Changing passwords regularly and creating them using many different characters is the most effective way to keep them secure.
For increased safety, you should upgrade the basic software on all of your Wi-FI enabled devices, routers and other hardware (cell phones, tablets, etc). Make sure you have software with automatic security updates to keep you protected from unauthorised access.
Setting up a firewall will also give you strong protection, as it is software that allows you to control who can access the network your router provides.
Another handy tip is to make a list of everyone who has access to your Wi-Fi router, and include all devices that are connected to it. This way, you can take note of any unauthorised usage.
Get everyone who uses your Wi-Fi on board with your security plans, and make sure they know not to give anyone unauthorised access.
By being proactive and making security everyone's business, you can avoid possible future security headaches.