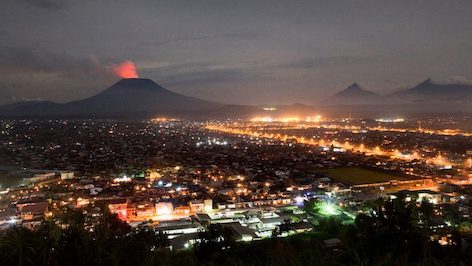 Ebola Outbreak: Congo City on Edge
The city of Goma in the Democratic Republic of Congo (DRC) has been on high alert ever since the first reported cases of the Ebola virus made headlines, and authorities do not intend on lowering their guard any time soon.
Nearly two million people live in Goma, and when the first case was reported in mid-July, the health authorities were quick to respond and set up stations to contain the deadly contagion.
An afflicted unnamed gold miner travelled from the epicentre of the epidemic to his home. He stayed home ill for a week, in close proximity to his wife and ten children, before being admitted to a hospital – he died the following day. His wife and one of his daughters have tested positive for the virus.
Luckily, the DRC's health department learned from last year's outbreak, and took precautions such as surveillance of affected and at-risk communities, assisting existing health services, and isolating potential and confirmed patients.
However, many worry that the virus could potentially spread in the densely-populated city, then to the nearby international airport and neighbouring country, Rwanda.
Image Credit: Source