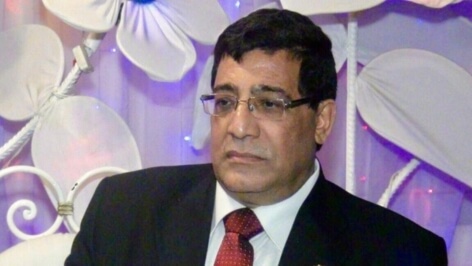 Egyptian Economist Free after Arrest over Controversial Book
Egyptian economist Abdel Khalek Farouk has been released from jail on Tuesday, 30 October, after being arrested over his new book tin which he allegedly criticised the country's economy.
Farouk – a well-known 61-year-old economist and author – was arrested on 21 October following the publication of his latest book "Is Egypt Really a Poor Country?"
Within the book, he apparently analyses and criticises President Abdel Fattah al-Sisi's economic policies, as well as argues that the state suffers from bad management of public funds rather than a lack of resources.
According to Naglaa Ossma, Farouk's wife, the authorities informed the economist that he was arrested on the charges of spreading false news through his book.
Copies of the book itself were seized, but a copy was later released online free of charge.
Farouk said that a court in southern Cairo on Monday ordered him and the owner of the print shop that published his book, Ibrahim el-Khateib, to be released.
Image: The 61-year-old economist had just published 'Is Egypt really poor?'. [online image] (2018) sourced on 31 October 2018 from: https://www.middleeasteye.net/sites/default/files/styles/main_image_article_page/public/main-images/580.jpg