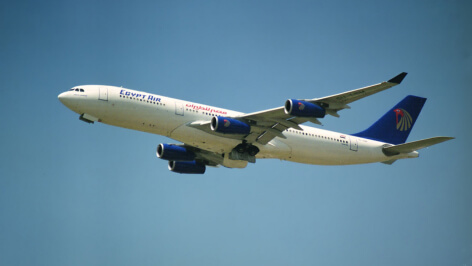 Egyptian Man to Face Trial for Hijacking Plane
Egypt's public prosecutor has confirmed that a man accused of hijacking a plane and diverting it to Cyprus will face trial.
Seif al-Din Mohamed Mostafa – who was extradited in August this year from Cyprus – allegedly forced an EgyptAir flight from Alexandria to Cairo, to divert its route to the Mediterranean island in March 2016.
He initially said that he carried out the hijacking in protest against the Egyptian government, but later told Cypriot authorities that he did it in order to reunite with his estranged Cypriot family.
In an announcement made on Wednesday, 5 December, Nabil Sadek said that Mostafa's case has been referred to the Egyptian criminal court.
Mostafa faces charges that include purposefully disrupting a flight, seizing control of an aircraft through threats and intimidation, and promoting the ideas of the now-outlawed Muslim Brotherhood group. He unsuccessfully appealed for asylum in Cyprus due to the serious nature of his actions.
A trial date has yet to be confirmed.