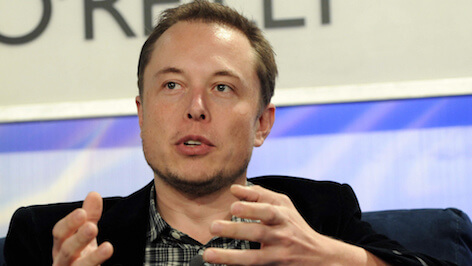 Elon Musk Sued for Fraud
The US Securities and Exchange Commission (SEC) filed a lawsuit on Thursday against Tesla Inc Chief Executive Elon Musk, accusing him of securities fraud.
In its complaint, the regulator stated that Musk made several "false and misleading" tweets regarding potentially taking Tesla private at a fixed share price last month.
The SEC also cite emails between Musk and Tesla executives, in which Musk claims he picked that price because he thought his girlfriend "would find it funny".
The lawsuit seeks to bar him from running public enterprises, which would include Tesla, and also to impose a fine.
Tesla shares fell 12 percent in after-hours trading after the SEC announcement.
The SpaceX founder responded: "This unjustified action by the SEC leaves me deeply saddened and disappointed. Integrity is the most important value in my life and the facts will show I never compromised this in any way."
The lawsuit, filed in a federal court in Manhattan, makes Musk one of the highest-profile executives to be accused by the SEC of securities fraud.
The South African-born investor has served as Chief Executive of Tesla since 2008.