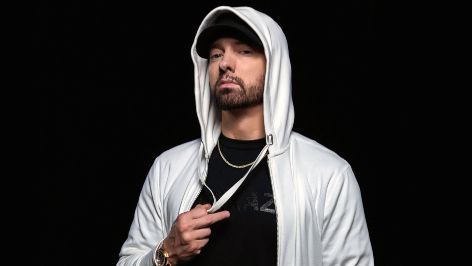 Eminem Shows Support for Chris Brown in Leaked Audio
An old audio clip, in which Eminem is allegedly heard rapping that he would side with singer Chris Brown, who physically assaulted Rihanna, has emerged online.
The 47-year-old rapper – real name Marshall Mathers III – has frequently collaborated with Rihanna, who was assaulted by her ex-boyfriend Brown prior to the 51st Annual Grammy Awards in 2009.
The incident left the Barbadian singer hospitalised. Brown later pleaded guilty to felony assault as part of a plea deal.
According to reports, a seven-second audio clip, titled "(SNIPPET) Eminem – Things Get Worse (Rihanna Diss)", was uploaded to the Reddit social media platform on Sunday, 3 November.
In it, Eminem is allegedly heard rapping that he would "side with Chris Brown", before proclaiming that he would beat a woman as well.
The clip appears to come from an unreleased version of a track that made it onto rapper B.o.B.'s 2011 song, "Things Get Worse."
Neither Eminem nor Rihanna have commented yet on the leaked audio.
Image Credit: Source