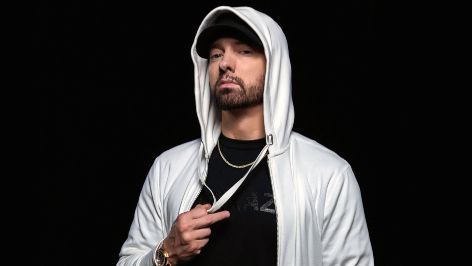 Eminem Stirs Controversy with Ariana Grande Lyric
Eminem is catching heat for referencing the terrorist attack at Ariana Grande's Manchester concert in his new song, "Unaccommodating".
The song was released last Friday, 17 January, off his latest album, "Music to be Murdered By". In it, Eminem – real name Marshall Mathers III – is heard rapping the controversial lyric that contains the reference.
The lyric goes: "But I'm contemplating yelling 'bombs away' on the game / Like I'm outside of an Ariana Grande concert waiting."
In May 2017, 22 people were killed and more than 800 injured by a suicide bomber at Grande's concert in Manchester, England.
Grande's fans, as well as families of the bombing victims, have criticised Eminem for including this lyric.
One user wrote: "I think that the Manchester reference is so unnecessary, it's insensitive and very disrespectful to the families of the tragedy."
Another user – whose 29-year-old son died at the concert – wrote: "Feels like [Eminem] is piggybacking on the fame of Ariana Grande and Justin Bieber, and says distasteful things about other celebrities. Not clever. Totally pointless."
Eminem has yet to respond to the backlash.
Image Credit: Source