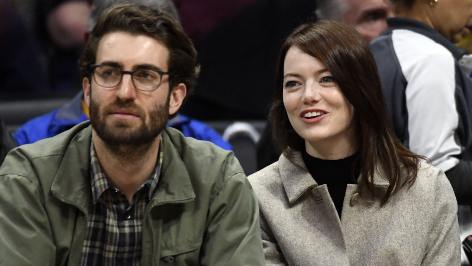 Emma Stone is Officially Engaged
Actress Emma Stone is engaged to her boyfriend of two years, Dave McCrary.
The 31-year-old "La La Land" star first began dating the "Saturday Night Live" segment director in October 2017 – two years after she broke up with her then-boyfriend, actor Andrew Garfield.
McCrary took to Instagram on Wednesday, 4 December, to confirm the exciting news.
He uploaded a photo of the couple, with Stone showing off a pearl and diamond engagement ring on her ring finger. In the caption, he added a heart emoji.
Fans have chimed in with their congratulations, with one writing on Twitter: "OMG [sic]! Emma is engaged! Need time to process that, we are so happy for her."
Tennis legend, Billie Jean King – whom Stone portrayed in the 2017 film, "Battle of the Sexes" – wrote on McCrary's Instagram post: "Congratulations to two of the most wonderful, loving and creative people we know. [My wife] Ilana and I are so happy for you!"
Congrats to the happy couple!
Image Credit: Source