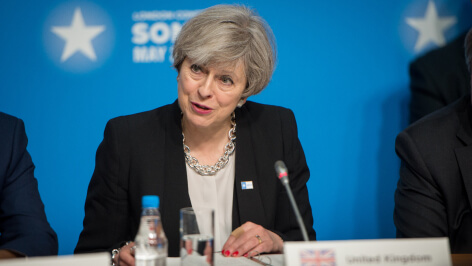 End of May? British PM to Announce Resignation
British prime minister, Theresa May, is likely to announce her resignation today, Friday 24 May.
According to reports, the 62-year-old Conservative Party leader – who became prime minister in 2016 – is expected to finalise the details of her exit from 10 Downing Street, the official headquarters of the United Kingdom's government.
During her leadership, May has been tasked with facilitating the United Kingdom's departure from the European Union (EU), in a move known as 'Brexit'.
However, since January this year, British parliament has rejected the withdrawal agreements that the prime minister negotiated with the EU three times.
May's withdrawal proposals have been met with widespread criticism not only from anti-Brexit activists, but apparently also from skeptical members of her political party.