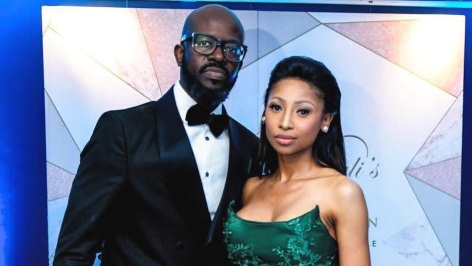 Enhle Mbali and Black Coffee to Divorce
Actress Enhle Mbali has confirmed that she is filing for divorce from her husband, DJ Black Coffee – real name Nkosinathi Maphumulo.
The revelation comes soon after a local media outlet reported that details of the couple's divorce had been set out in a court application.
Additionally, the report claimed that Mbali also applied to the Randburg Magistrate's Court for a protection order against Black Coffee's mother and sister, both of whom allegedly turned up at her home and verbally abused her.
In a video shared to Instagram on Sunday, 10 November, Mbali shed light on her troubled marriage to Black Coffee – who in July was accused of having an affair with Cathy Guetta, the ex-wife of famed deejay, David Guetta.
She said: "The situation that is happening right now in my life is indeed happening, but I would also just like a bit of space with regards to questions and so forth."
Mbali added: "It has been a very … rough year, but I still stand tall and proud … I stand today and fight."
Black Coffee has yet to comment on the video.
Image Credit: Source