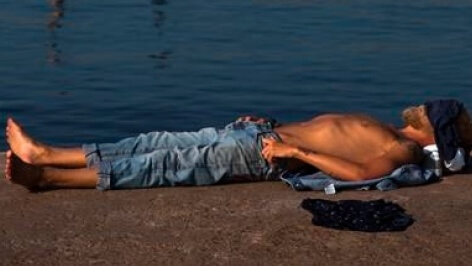 Europe Heatwave: Portugal Has Hottest Day in 18 Years
Portugal recently basked in its hottest day in nearly two decades on Saturday 4 August, as average temperatures across the country soared to a sweltering 32.4 degrees Celsius.
The town of Alvega felt the most heat as the mercury reached a scorching 46.8 degrees Celsius. This was just short of the highest levels ever recorded in Portugal: 47.4 degrees Celsius, which the city of Amareleja endured in 2003.
The highest European heat record currently stands at 48 degrees Celsius which belongs to Athens in Greece; a record held since 1977.
Officials stated that 17 regions in total experienced temperatures surpassing the 45 degrees Celsius mark on Saturday, with 60% of the country baking above 40 degrees Celsius.
The extreme heat led to forest fires in several areas, and unusually quiet tourist attractions as many took the advice of officials to stay out of the overbearing sun.
The heatwave was reportedly the result of a hot air mass moving from North Africa.