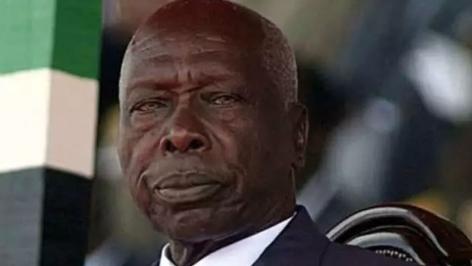 Ex-Kenyan President, 95, Dies
Kenya's former president, Daniel arap Moi, has passed away at the age of 95.
Current president of the East African country, Uhuru Kenyatta, confirmed the news in a statement: "It is with profound sadness that I announce the death of a great man of an African state."
According to reports, Moi died early this morning, Tuesday 4 February, at a hospital in the capital city of Nairobi.
Seen as an authoritarian ruler by some but as a peacekeeper by others, Moi presided over Kenya between 1978 and 2002, taking over the role after the death of Jomo Kenyatta.
During his 24-year rule, Moi was accused of carrying out human rights abuses, bringing economic stagnation nationwide, and being involved in corruption. This includes the loss of $1 billion from the central bank through false gold and diamond exports.
In 2002, Moi stepped down after being constitutionally barred from running for a further presidential term.
A period of national mourning has been announced until a state funeral is held at a future date.
Image Credit: Source