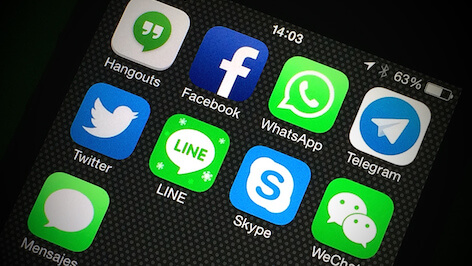 Facebook to Merge WhatsApp, Messenger & Instagram
Facebook's chief executive, Mark Zuckerberg, reportedly has plans to integrate the messaging services of WhatsApp, Instagram and Facebook Messenger.
While the different services will continue to operate as stand-alone apps, this integration means that for the first time, their more than 2.6 billion users will be able to send messages across the platforms.
A Facebook spokesperson said, "We want to build the best messaging experiences we can; and people want messaging to be fast, simple, reliable and private."
The three apps have generally targeted different audiences, had different uses, and had different underlying structures.
According to employees involved in this restructure, Zuckerberg's vision requires thousands of Facebook employees to reconfigure how WhatsApp, Instagram and Facebook Messenger function at their most basic levels.
Zuckerberg's goal is to have this completed by the end of this year, or by early 2020.
This restructure comes at a time when Facebook has faced a number of scandals related to user privacy over the past few years – most notably, the Cambridge Analytica scandal, in which the data analytics firm targeted US voters by using personal information harvested from more than 50 million Facebook profiles without permission.