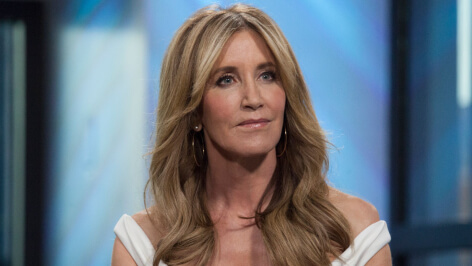 Felicity Huffman Arrested for College Bribery Scam
Actress Felicity Huffman is one of more than 40 people who have been arrested in connection with an alleged scheme which sees wealthy parents paying bribes to have their children admitted to top US colleges.
According to federal prosecutors, these parents paid an estimated $25 million in bribes to college coaches and other insiders to help students cheat on entrance exams and gain admission on fake sports scholarships.
Court documents claim that Huffman – who, along with her husband William H. Macy, was secretly recorded discussing the scheme with a witness – made a "charitable contribution" of $15 000 to the scheme.
The bribe would have secured the college admission of the couple's oldest daughter, Sophia.
The "Desperate Housewives" star was arrested on Tuesday, 12 March. Macy was not indicted.
Huffman later appeared at a Los Angeles court, where she was charged with conspiracy to commit mail fraud. She was released on $250 000 bail, although the magistrate ordered that she restrict her travel to the continental US.
Image Credit: Source