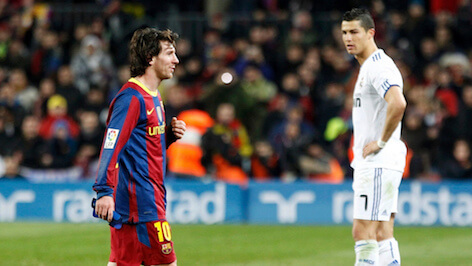 FIFA Slams Ronaldo and Messi over Awards No-Show
Football talents Lionel Messi and Cristiano Ronaldo both failed to attend the FIFA Awards Gala on Monday evening, 24 September, and have been roundly criticised for their absence.
The Best Player Award has gone to either Ronaldo or Messi for the last 10 years, but the duo's reign ended after it went to Real Madrid midfielder, Luka Modric, this year.
The two players' no-show has drawn heavy criticism across the football world, and former England coach Fabio Capello has loudly voiced his opinion on the incident.
Capello said: "Ronaldo and Messi's absence is disrespectful to their fellow players, to FIFA and the football world. Maybe they've won too much and have a dislike of losing. In life, you have to know how to win and lose."
Modric received the coveted award ahead of Ronaldo and Mohamed Salah, while Messi finished fifth, just behind Kylian Mbappe.
The Croatian footballer has now been named UEFA's Player of the Year and FIFA's Best Men's Player of 2018.
Only time will tell if he is able to complete his awards hat-trick by winning the Ballon d'Or, which will be announced in December.