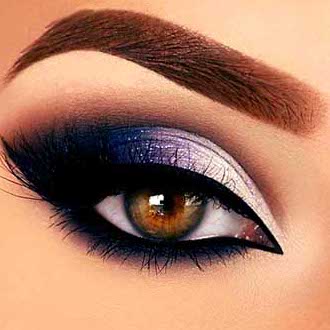 Find the Perfect Eyebrow Shape
If your eyes are the windows to your soul, then your eyebrows are their frames. Your eyebrows can change the the whole way your face looks.
Knowing how to shape eyebrows based on your specific face shape can not only emphasize your eyes and make you look younger, but it can even let you get away with wearing less makeup.
These are the perfect eyebrow shapes for your face shape:
Round Face
Try to create as high an arch as you can. Aim for a shape that follows a straight line to the peak of your brow. Stay away from a rounded brow shape, because this will make your face look more round.
Square Face
Aim for a curved brow with a hard angle, because a defined, sharp peak at the top will make your brow appear stronger. A thicker, stronger brow colour and shape balances a heavier jawline. You should stay clear of thin, short brow shapes, as this will do nothing for balance.
Long Face
Aim for a flattened brow shape, with almost no curve. Try to shape your brow into a horizontal line, and then simply taper it off. This will help to make your face appear shorter.
Heart-Shaped Face
Stick with a rounded brow shape for a heart-shaped face. You can choose between a low arch, which creates a more natural look, or a highly arched brow, to add length to a shorter face.
Oval Face
Choose a flat and soft-angled eyebrow shape. Your brows should go straight up, and then gently curve around at the top. As your face is already oval, you don't need your brows to play a role in making your face appear more oval.