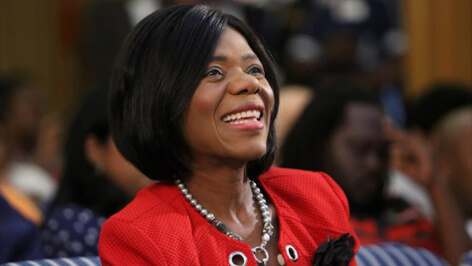 Former SA Public Protector Honoured with Top Award
Former Public Protector of South Africa, Thuli Madonsela, was awarded the Order of Merit of the German Federal Republic by German President Frank-Walter Steinmeier.
President Steinmeier – who is currently on a three-day visit to South Africa – bestowed his country's highest award on Madonsela on Tuesday, 21 November, at a reception held at the German ambassador's residence in Cape Town.
Per a tweet by the German embassy, the president told Madonsela: "You teach us how resilient a democracy actually is if we determinedly defend its principles. In this, you are an example to all us democrats."
Madonsela served as the head of the chapter nine institution from 2009 to 2016. Her last report dealt with state capture and instructed the then-president, Jacob Zuma, to appoint a commission of inquiry to conduct a full-scale investigation into it.
Mandonsela's daughter, Wenzile, lauded her mother's achievement on Instagram: "We honour and salute you mama [sic]. You are a shining star for not only this country but the world … the world is a better place because of you."
Image: Thuli Madonsela. File photo. [online image] (2018) sourced on 22 November 2018 from: https://lh3.googleusercontent.com/UEtCidDlE6iwUfuVcVs7Hm32H00TNNVQcLX_lBtBn4ft5Je46FzCqV3IC2wPtRbzFlxLJ24Kg2sm7IbJKAySQQ=s750