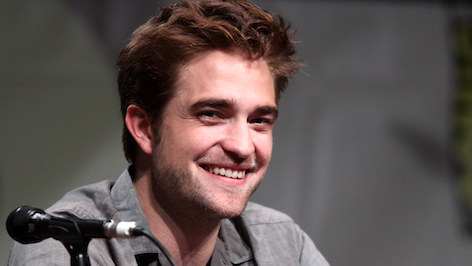 From Sparkles to Darkness: Robert Pattinson to Play Batman
It's official: Robert Pattinson, star of the teen vampire-romance "Twilight" film series, will play DC Comics' Batman in the next film installment, Warner Bros. Pictures has confirmed.
As per reports, the 33-year-old model is currently in negotiations with the studio to iron out all the finer details to play the role. The studio intends on signing him for a three-film deal.
Nicholas Hoult, Armie Hammer and Aaron Taylor-Johnson were all considered for the role of the "Dark Knight".
The upcoming "The Batman" film currently has a release date of 25 June 2021, and will be directed by Matt Reeves – who previously directed the two sequels to the 2011 remake of "Planet of the Apes" and "Cloverfield".
Ben Affleck was originally handed directing duties, but quit the project in January 2017.
As expected, social media has exploded with mixed reactions to the news. Many showed delight with the announcement, whilst many others were not as pleased.