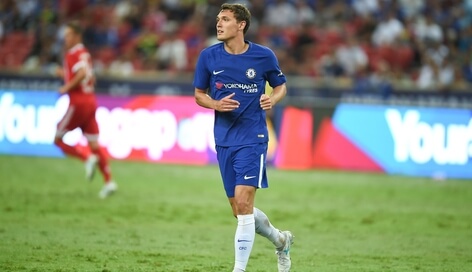 Frustrated Andreas Christensen Considers Leaving Chelsea
Chelsea defender, Andreas Christensen, had admitted that he is finding his current lack of opportunities at the club "very difficult" to deal with, and he might leave if the situation does not improve.
The 22-year-old Danish player – who was a regular starter for the Blues last season under previous head coach, Antonio Conte – has struggled for playing time during the current Premier League season.
Under Maurizio Sarri's leadership, Christensen has only made two appearances in Chelsea's two Europa League matches so far this year.
Speaking to a Danish media publication, the frustrated defender said: "To be honest, it has been very difficult … in the last three seasons, I've played a big role for the teams I have been with, so it's clear that I cannot see myself staying [with Chelsea] if my current situation continues in the future."
Christenson added: "It's too early to talk about change for now, and when that might happen, but it's clear that this is not a good situation for me."