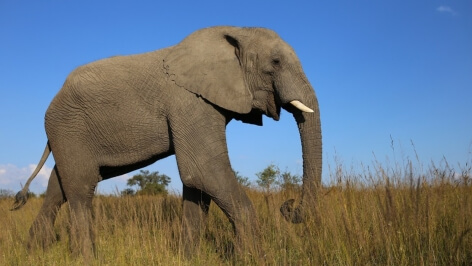 German Tourist Attacked by Elephant in Zimbabwe
A German tourist has sustained serious injuries after he was attacked by an elephant at a national park in Zimbabwe.
According to Tinashe Farawo, spokesperson for Zimbabwe National Parks and Wildlife Management Authority, the tourist was trampled on Saturday afternoon by a bull elephant while he was filming wildlife in Victoria Falls National Park.
He is currently receiving medical treatment at a local hospital.
This accident comes just three days after a 49-year-old German woman was trampled by an elephant in Zimbabwe's Mana Pools National Park, where she was taking photos of an elephant herd.
The woman was rushed to a local hospital but died shortly afterwards from her injuries.
In 2017, 41 cases of elephants attacking people were reported in Zimbabwe. Among them was a local tourist guide who was trampled to death by a bull elephant.