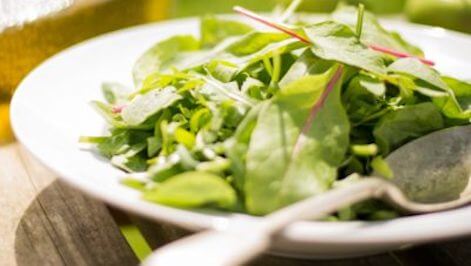 Get Ready for Spring with These Detox Recipes
Spring is a time for rejuvenation. A time to prepare yourself for the last few months of the year and to give your body the cleanse it deserves.
Whether you want to rejuvenate your body or mind, a detox can only do good.
We all know that getting enough exercise and eating clean will provide your body with the fuel and nutrients it needs to thrive. There are, of course, specific diets and recipes you can follow to make sure you get the best possible results.
However, a busy schedule can make it difficult to follow a specific diet or exercise regime all the time.
These simple detox recipes will fit into any schedule and can be prepared quickly and easily every day.
Superfood Green Smoothie
Best for breakfast or a pick-me-up at lunch time.
Ingredients:
1 cup baby spinach leaves
½ cup kale
½ cup blueberries
½ pear, cut into chunks
½ cup greek yoghurt
1 cup chilled organic green tea
Mix all of the ingredients in a blender and serve chilled. For extra flavour, add organic, raw honey to taste.
Hearty Detox Salad
This is the perfect combination of superfoods, healthy fruits and vegetables all mixed together in a hearty salad that certainly won't leave you hungry.
Ingredients:
1 cup baby spinach leaves
¼ cup red onions, sliced
½ cup long stem broccoli, blanched
½ cup avocado, diced
¼ cup toasted sunflower seeds
½ cup Greek yoghurt
Squeeze of a fresh lemon
Mix the spinach, red onions, broccoli and avocado together in a bowl. Prepare the dressing by mixing a squeeze of fresh lemon juice with half a cup of plain, Greek yoghurt.
Pour the dressing over the salad and sprinkle with the toasted sunflower seeds.
Just for a little something extra, check out how to make our favourite, organic, detox skin scrub below:
Organic Detox Skin Scrub
Too often we forget that our skin deserves a cleansing detox as well. This scrub is made from all natural ingredients and will give your skin a healthy glow.
Ingredients:
¼ cup sea salt flakes
¼ cup coconut oil
¼ cup raw organic honey
½ smashed banana
Mix the mashed banana with the coconut oil and raw honey until a paste is formed. Add the sea salt flakes and mix well.
Once the mixture has been mixed well, apply to skin and leave on for about 15 minutes. Rinse with lukewarm water and pat dry.