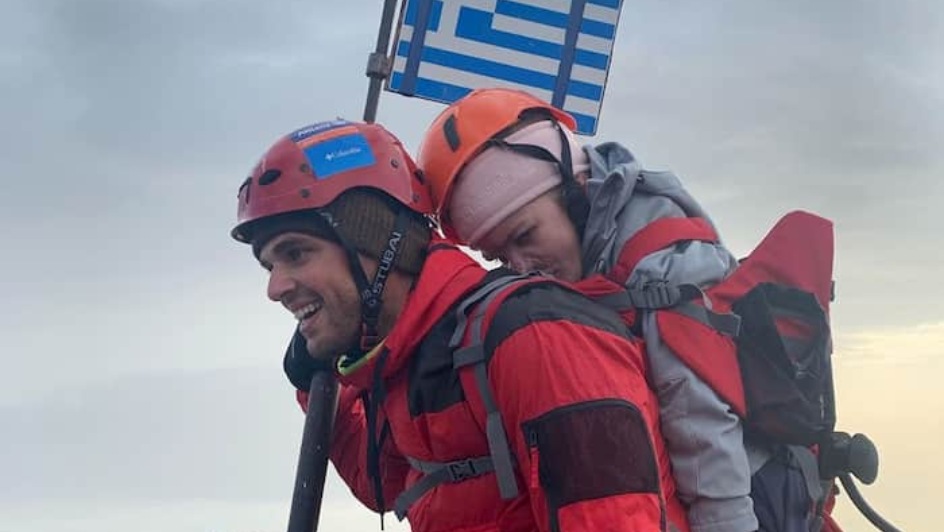 Greek Athlete Carries Disabled Woman Up Mountain
One disabled woman's goal to reach the summit of Mount Olympus has been fulfilled, thanks to a modern-day Greek hero.
On Monday, 5 October, Marios Giannakou – a renowned long-distance athlete from Drama, Greece – carried Eleftheria Tosiou to the top of Olympus' tallest peak, Mount Mytikas.
Tosiou – a 22-year-old biology student – first met Giannakou in September, and told him about her dream of reaching the 2 918-metre-tall peak, a route that the runner had already completed 50 times.
With the disabled student tied to a specially-modified backpack that Giannakou wore on his back, the duo began the gruelling climb up Mount Olympus on Sunday, 4 October, with the aid of an eight-member support crew.
For seven hours, they managed to climb 2 400 metres. They then made camp for the night before setting off again early the next morning. After three hours, they finally reached Mount Mytikas.
Posting a photo of themselves standing on the summit to Instagram, Giannakou's caption perfectly sums up Tousiou's incredible accomplishment: "There is nothing more real than the dream."
Image Credit: Source