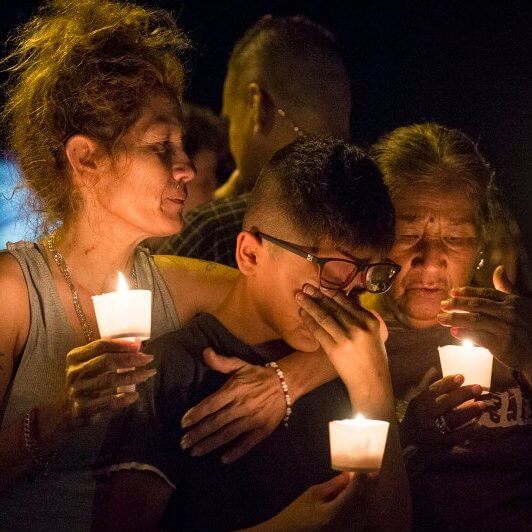 Gunman Kills 26 in Texas
A man dressed in black tactical gear and a bulletproof vest opened fire inside a church in rural Texas yesterday, killing 26 people.
The suspect, who has been identified as 26-year-old Devin Patrick Kelley, entered the First Baptist Church in Sutherland Springs 20 minutes into the morning service.
He opened fire on the congregation with an assault rifle, killing victims between the ages of five and 72. One of the victims was eight months pregnant.
Twenty more people were wounded.
An armed neighbour shot at the gunman as he left the church, wounding him. Neighbours pursued him on a nearby highway, until Kelley lost control of his car and crashed.
He was found dead in the wreck.
According to Wilson County Sheriff, Joe D. Tackitt Jr., there was "no way" for the congregation to escape once the shooting started.
Texas Governor, Greg Abbott, called the incident the worst mass shooting in the state's history, while President Donald Trump described the gunman as "a very deranged individual".
Authorities have not yet determined a motive for the shooting, and have not commented on Kelley's mental health.
Image: A candlelight vigil for the victims [online image] (2017) sourced on 6 November 2017 from http://www.ocregister.com/wp-content/uploads/2017/11/aptopix_church_shooting_texas_27062-c67de-1.jpg?w=762