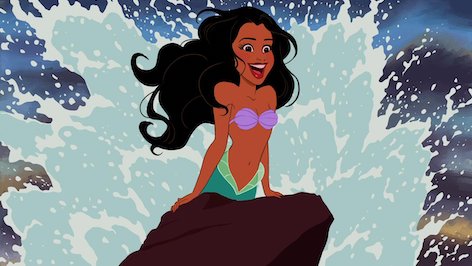 Halle Bailey Lands Lead Role in "The Little Mermaid" Remake
Disney officially announced on Wednesday, 3 July, that singer Halle Bailey will star as Ariel in a live-action remake of "The Little Mermaid".
The 19-year-old "Last Holiday" actress tweeted a still with her likeness from the 1989 animated film on the same day, with the caption: "Dream come true… [sic]"
Social media exploded with praise for the casting, noting the significance of a young black actress landing the role and representation in media.
Director Rob Marshall said: "After an extensive search, it was abundantly clear that Halle [Bailey] possesses that rare combination of spirit, heart, youth, innocence and substance – plus a glorious singing voice – all intrinsic qualities necessary to play this iconic role."
Oscar-winning actress, Halle Berry, tweeted: "In case you needed a reminder … Halles get it DONE [sic]. Congratulations @chloexhalle on this amazing opportunity, we can't wait to see what you do!"
Production for the film is expected to start in April 2020.
Image Credit: Source