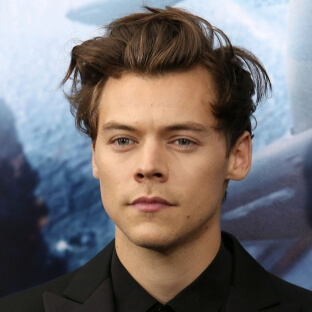 Harry Styles Honours Manchester Victims
British singer Harry Styles, of One Direction fame, has paid tribute to the 22 people who were killed 11 months ago in the Manchester Arena bombing.
Jihadist Salman Abedi detonated a suicide bomb at an Ariana Grande concert at the Manchester Arena in England on 22 May 2017.
In addition to the 22 casualties, 512 people were injured.
On Monday, Styles performed a concert at the Manchester Arena, the site of the attack, and to pay tribute to those lost in the deadly explosion, he performed a cover of Grande's moving ballad, "Just a Little Bit of Your Heart".
The 24-year-old crooner grew up outside of Manchester.
He said to the crowd: "The next song that we're going to play, I wrote a few years ago, and I gave it to a singer called Ariana Grande. She sang it a few times, and now we're going to do our version of it for you. And if you can find some way to join in, please do so. I stand with you, Manchester…and I thank you for spending some time with us."
In June of last year, Grande herself performed a benefit concert, named "One Love Manchester" to raise funds for the victims of the bombing.