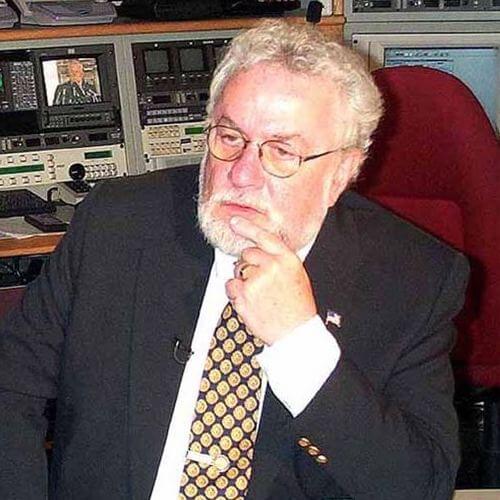 Adrian Cronauer, disc jockey who inspired Robin Williams' role in 'Good Morning, Vietnam,' dies
Adrian Cronauer, the former US airman whose radio show provided the inspiration for Robin Williams' character in "Good Morning, Vietnam" has died, his family said.
Cronauer passed away Wednesday in a Virginia nursing home of an "age-related illness," his daughter-in-law Mary Muse told CNN. He was 79 years old.
"Adrian was warm and approachable. He loved the service men and service women all over the world, and always made time to personally engage with them.
Although he was an only child, his military brothers and sisters became part of his family," his family said in a statement.
A former US Air Force sergeant, Cronauer coauthored the original story for the 1987 dramedy "Good Morning, Vietnam." Williams starred as an irreverent disc jockey loosely based on Cronauer, borrowing his name and the boisterous sign-in — "Gooooooood Morning, Vietnam!" — that became a tagline of the era.
Otherwise, Cronauer would later say that the antics and energy that made Williams' role memorable were not part of the real Cronauer's experience.
He battled censorship and orders for conservative programming. But he did not openly defy his superiors, as Williams' character did, or befriend the Viet Cong — not as far as he knew, he once joked.
"If I did half the things he did in that movie, I'd still be in Leavenworth (the federal prison) and not England," Cronauer told Stars and Stripes during a stop at a Royal Air Force station in England in 2004.
Williams' performance won a Golden Globe and received an Academy Award nomination for best actor. By combining humor and pathos with themes of resistance and military life outside the battlefield, it broke the mold of traditional wartime films that focused on conflict in the trenches.
The film "helped to open dialogue and discussion that had long been avoided," Cronauer's family said in their statement. "Of course to us, he was a loving and devoted husband to his late wife Jeane, as well as beloved father, grandfather, and great grandfather."
Source: http://rss.cnn.com/~r/rss/edition_entertainment/~3/wQfZqrT3rhU/index.html