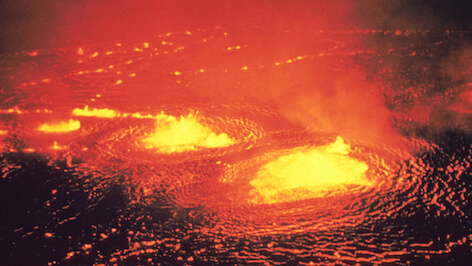 Hawaiian Volcano Eruption Halts After Months of Destruction
The lava eruption at the base of Kilauea Volcano on the Big Island of Hawaii has finally halted after more than three months of activity, according to a statement released by geologists on Monday, 6 August.
Chief scientist at the US Geological Survey, Tina Neal, stationed at Hawaii's Volcano Observatory confirmed that the volcanic fissure was still active last week but has calmed down dramatically – the volcano had gone from a fountain of lava to a quiet pond of bubbling molten rock.
The volcano erupted on 3 May, and two fissures opened up in the ground at the foot of the mountain. The river of lava flowing from the eruption engulfed several housing developments as it travelled along its route to the Pacific ocean.
Neal stated that it is currently unknown if the cease in activity is temporary or just an extended pause. A similar eruption occurred in 1955 and lasted for 88 days.