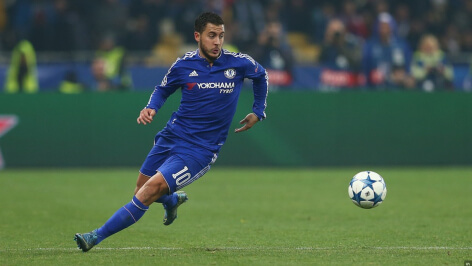 Hazard Hints at Real Madrid Move
Chelsea midfielder, Eden Hazard, has admitted that he is tempted to transfer to Real Madrid.
The 27-year-old Belgian – who has scored seven goals in the Premier League this season – has two years remaining on his contract with the Blues.
According to English media outlets, Hazard stated last summer that he was keen on moving to Los Blancos, following his impressive performance at the 2018 FIFA World Cup finals.
Speaking to reporters on Sunday after Chelsea's 3-0 victory over Southampton, Hazard said: "Real Madrid is the best club in the world. I don't want to lie today. It is my dream since I was a kid."
However, the Belgian said that he did not want to leave the Blues on bad terms.
He explained: "I want what's good for me, but I [also] want what's good for [Chelsea] because the club has given me everything. I don't want to say, 'Yes, I am signing a new contract', and then in the end I don't end up signing. So I will see."