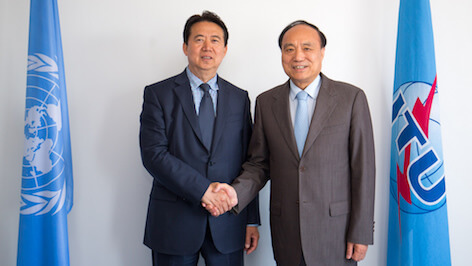 Head of Interpol Reported Missing
French police have opened an investigation into the whereabouts of Meng Hongwei, head of Interpol, after he was reported missing by his wife.
The 64-year-old former police officer was last seen leaving Interpol's headquarters in Lyon, southeast France, last week.
European officials reported that he left the country and arrived in China on Saturday, 29 September.
However, Meng's wife said that she has not seen nor heard from him since.
In a written statement, Interpol said: "Interpol is aware of media reports in connection with the alleged disappearance of Interpol President Meng Hongwei. This is a matter for the relevant authorities in both France and China."
Meng – who was previously director of the National Counter-Terrorism Office for China – was elected as president of Interpol in November 2016. His term is due to run until 2020.