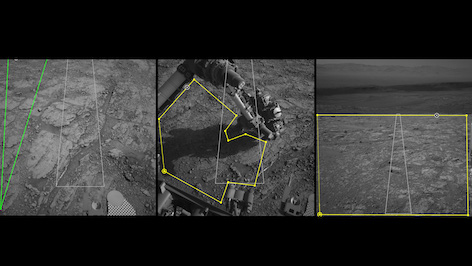 Help NASA Map the Surface of Mars
Have you always wanted to be part of NASA and help launch mankind into the future? Now you have a chance: NASA is asking the public to help map the surface of Mars to make rover navigation easier.
The American space agency issued a statement on Friday, 12 June, inviting the general public to help flesh out the territories of the red planet using an online tool – known as "AI4Mars", which contains a database of pictures from the celestial body – to demarcate boundaries around the natural formations and label them accordingly.
The tool uses an algorithm called SPOC (Soil Property and Object Classification) which will classify terrain and pin-point objects such as boulders and sand. That way, rovers like Curiosity can use the refined map data to navigate more accurately.
The system requires massive amounts of data, and this is where the general public can assist. The public can use the online tool which will "train" the algorithm.
Hiro Ono, an A.I. researcher at NASA's Jet Propulsion Laboratory, said in the statement: "Typically, hundreds of thousands of examples are needed to train a deep learning algorithm. Other public datasets for deep learning contain people, animals and buildings – but no Martian landscapes."
Ono concluded: "In the future, we hope this algorithm can become accurate enough to do other useful tasks, like predicting how likely a rover's wheels are to slip on different surfaces."
Image Credit: Source