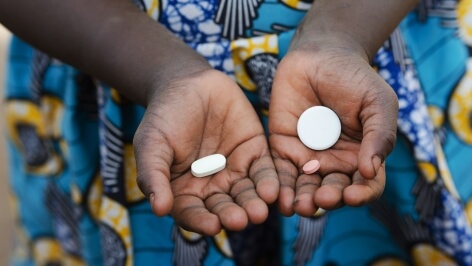 HIV/AIDS Drug Not Approved, Says Zim Health Ministry
Zimbabwe's health ministry said that it has not approved the use of a herbal drug reportedly claimed by the country's renowned prophet to be a cure for HIV/AIDS.
According to media reports, Zimbabwe has over 1.4 million people living with HIV/AIDS, of which 1.2 million use anti-retroviral drugs.
After a church service on Sunday, 28 October in Harare, Prophet Walter Magaya of the Prophetic Healing and Deliverance ministry told congregants that he and his Indian counterparts had developed a cure for HIV/AIDS – a herbal drug known as Aguma.
Magaya reportedly said: "I have tested Aguma fully on human beings, and in 14 days they have been cured."
He also claimed to have engaged the World Health Organisation and the Zimbabwean government for approval on the drug.
In a statement released on Monday, Zimbabwe's health ministry said: "Herbal medicines now require approval by the Medicines Control Authority of Zimbabwe, and the product [Aguma] has not yet been submitted for review and assessment."