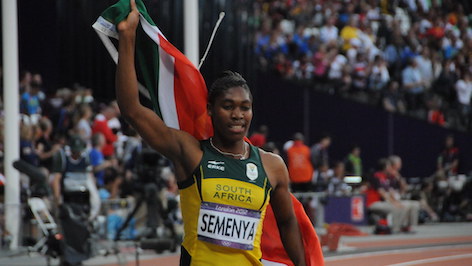 IAAF Court Ruling Against Caster Semenya Receives Backlash
The International Association of Athletics Federations (IAAF) ruled on Wednesday, 1 May, that South African Olympic gold medalist, Caster Semenya, must take medication to reduce her testosterone levels in order to take part in future athletics competitions.
The Court of Arbitration upheld the IAAF's proposed rules, saying they are disciminatory, but that "such discrimination is a necessary, reasonable and proporitionate means" of "perserving the integrity of female athletics."
The landmark decision could have long-lasting effects on other women's sports, such as boxing, swimming and rugby.
The ruling has received widespread criticism across the sporting world and on social media, with many fans condemning the IAAF as "racist" and "sexist".
Indian sprinter, Dutee Chand, who previous fought her own long battle with elevated levels of male sex hormones, called the court ruling "wrong".
Meanwhile, Semenya was disappointed with the decision, but remained undeterred.
She said: "I will once again rise above, and continue to inspire young women and athletes in South Africa and around the world."