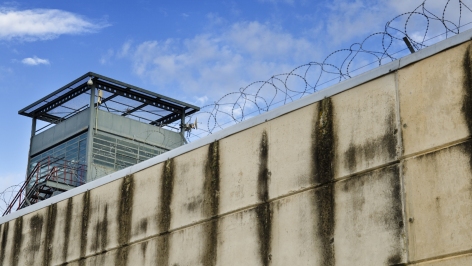 Indonesia: 113 Inmates Escape from Prison
More than 100 inmates escaped from a prison in western Indonesia on Thursday, 29 November.
According to police chief, Trisno Riyanto, the prison break occurred at Banda Aceh Penitentiary in Lambaro, Aceh, when all 720 inmates were let out of their cells to take part in evening prayers.
The escape – during which a guard was overpowered – was reportedly planned in advance: the escaped inmates cut through the wire fences and iron bars using barbells and crowbars in the reception room, before dashing through rice fields in front of the prison.
The overpowered guard suffered minor injuries.
Riyanto says that at least 26 prisoners have been recaptured, and about 87 others remain at large. Police have set up roadblocks across Banda Aceh as they search for the remaining convicts.
A similar incident occured last year in Indonesia, when more than 440 prisoners escaped from a penitentiary in neighboring Riau province when they also took advantage of evening prayers.