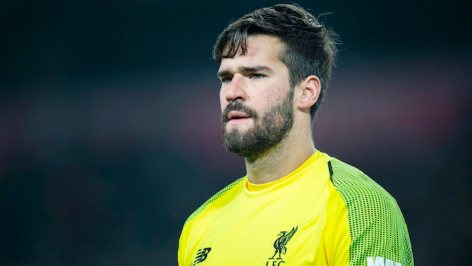 Injured Liverpool Goalie on the Mend
Liverpool goalkeeper, Alisson, is reportedly making "steady progress" in his rehabilitation after he was injured in action last month.
The 26-year-old Brazilian sustained an injury to his calf during the Reds' Premier League opening match against Norwich City on 9 August.
In his absence, the club has been relying on their newest signing, Adrian, to pick up the slack, with his defensive abilities garnering praise from Liverpool's coaching staff.
Now, it appears that Alisson is making significant strides in his recovery. According to goalkeeping coach, John Achterberg, the Brazilian returned to light training in Melwood last week.
Achterberg explained: "[Alisson] has been working with [fitness coach] Dave Rydings in the gym a lot to improve the strength and try to keep the fitness levels up."
The coach added: "He has made steady progress, but it is difficult to say how long it will take or how it will progress. It needs time and we cannot look too far ahead, so we take each day as it comes, see how he feels, and then make progress from that."
Image Credit: Source