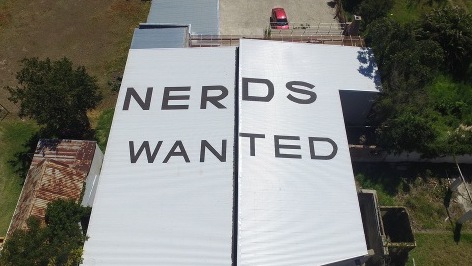 Innovation Uplifts Small South African Town
Earlier this year, Piehole.tv and ProcurementExpress.com – an animated video production company and purchasing software company, respectively – launched the Nerd Academy, a free digital skills training programme in the Eastern Cape, South Africa.
The Academy's main goals are to provide free digital competence training to improve skills development and help the unemployed in the area to find work.
The Somerset East-based programme offers 'nerds for hire' at $10 per hour – roughly R150 – for any basic digital job, such as admin, customer service, data entry and virtual assistant tasks.
Participants are fully trained without needing any previous experience.
The social initiative aims to be a cost-effective way of creating jobs and improving overall skills development, and in doing so, uplifting the community and alleviating poverty.
Nerd Academy interacts with over 400 global brands and has uplifted over 20 individuals since its start.
Pieholetv.com CEO, Priscilla Kennedy, said: "The community has very little hope of finding employment and the Nerd Academy…teaches people how to create a good profile in online marketplaces, how to pitch for business, and also work on data entry and other admin tasks".
Image: The Nerd Academy [online image] (2018) sourced on 12 September 2018 from http://www.techsmart.co.za/data/articles/business/features/events/news/Nerd-academy-programme-launches-in-the-Karoo/nerds%20wanted.jpg