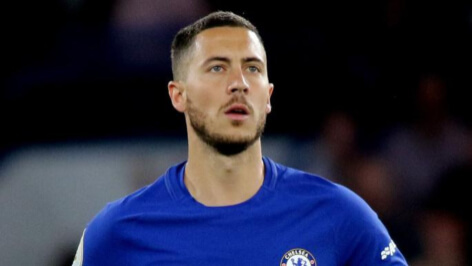 Is a Real Madrid Move in Hazard's Future?
Chelsea midfielder, Eden Hazard, may have made his decision to leave the club in favour of joining Real Madrid, after revealing that he had made his mind up about his future.
According to English media outlets, the 28-year-old Belgian – who has scored 15 goals in the Premier League this season – stated last summer that he was keen on moving to Los Blancos, following his impressive performance at the 2018 FIFA World Cup finals.
Additionally, his contract is set to expire in June 2020, meaning a move to the La Liga giants afterwards is entirely possible.
Speaking to French radio station RMC, Hazard declared: "I know what I will do. I have made my decision."
Chelsea coach, Maurizio Sarri, revealed last week that although he is not expecting a decision from Hazard over whether to extend his contract or seek a move away until the summer, the midfielder should leave if that is his wish.
Image: In talks: Eden Hazard will discuss his future with Maurizio Sarri this week. [online image] (2019) sourced on 6 February 2019 from:
https://www.thetimes.co.uk/imageserver/image/methode%2Fsundaytimes%2Fprod%2Fweb%2Fbin%2F9aa4a296-980a-11e8-b2a8-453c9f590323.jpg?crop=2667%2C1500%2C0%2C0&resize=685