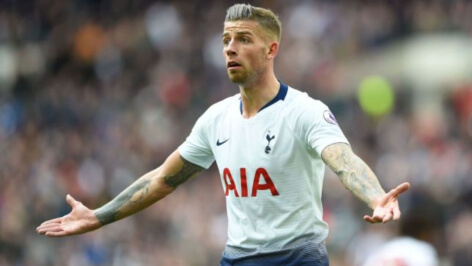 Is Alderweireld on the Way to Man United?
Tottenham Hotspur defender, Toby Alderweireld, reportedly could be signed by Manchester United this summer for a deal worth £26 million.
According to various reports, the 30-year-old central defender is under contract with the Spurs until the summer of 2020. However, the club has yet to reach a new deal with him.
Additionally, a clause in Alderweireld's contract – which was activated when the Spurs triggered his 12-month contract extension – allows him to leave if another club offers him a £26 million deal.
The Red Devils were apparently keen on signing the Dutch international last summer, but did not agree with the exorbitant fee demanded by Spurs.
Now that the asking price for Alderweireld has been reduced, Man United – along with the likes of Barcelona and Juventus, who have also targeted the central defender – have a chance to swoop in and secure his services.
Image Credit: Source