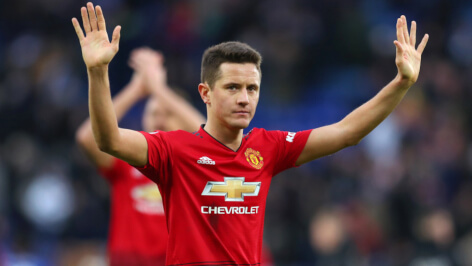 Is Ander Herrera Heading to PSG?
Manchester United midfielder, Ander Herrera, is expected to leave the club for Paris Saint-Germain (PSG) after his current contract expires in two months.
The 29-year-old Spaniard signed to United in 2014 for £29 million. Since then, he has made 187 appearances and scored a total of 20 goals for the club.
According to reports, Herrera's representatives and United have failed to reach an agreement over a new long-term deal.
The club apparently offered a three-year deal that would have seen him earning £80 000 a week. However, the midfielder is demanding £200 000 a week, an amount which PSG are said to have offered him to secure his services.
As a result, the midfielder is considering signing with PSG on 1 July.
Nevertheless, Herrera said in a recent interview that despite the breakdown in negotiations, "my duty is still to continue to listen to United. What is clear to me is that I will continue playing for a big team."
He added: "I will listen to United, of course, but also to other clubs. I don't close any doors."
Image Credit: Source