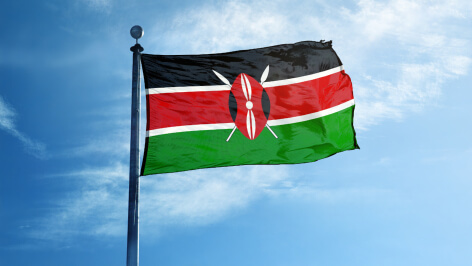 Italian Aid Worker Kidnapped in Kenya
A 23-year-old Italian woman who volunteers for an aid organisation in south-east Kenya has been kidnapped by a group of unidentified gunmen.
According to the police, the gunmen – reportedly armed with AK-47 rifles – attacked the Chakama Trading Centre in the coastal town of Chakama on the evening of Tuesday, 20 November.
Speaking to a Kenyan news channel, a witness said: "The European lady got out of her room, instead of lying on the ground, to enquire what was going on. One of the attackers then slapped her."
The witness added: "Their aim was to get money, but they took off with [the volunteer] to the river and, before leaving the village, they started shooting in the air."
At least five other people, including children, were wounded and were taken to a hospital.
The police did not say whether the gunmen are militants from al Shabaab, an Islamist group based in neighbouring Somalia, nor has a reason for the attack been confirmed as of yet.