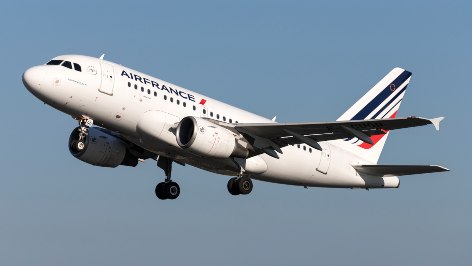 Ivory Coast: Child Found Dead in Plane's Undercarriage
The body of a ten-year-old child was discovered in the undercarriage of an airplane that had arrived in France from the Ivory Coast on Wednesday, 8 January.
Air France flight AF703 departed from Abidjan – the West African country's economic capital – on Tuesday evening, 7 January, and arrived early the next morning at Charles de Gaulle Airport in Paris.
According to reports, airport staff discovered the child's lifeless body inside the well of the aircraft's landing gear.
Sources close to the investigation told a media outlet that the cause of death was due to either asphyxiation or being frozen to death, as an aircraft's undercarriage is neither pressurised nor heated.
How the child accessed the plane undetected is currently unknown, although an Ivorian security source told the same media outlet: "Aside from the human drama, this shows a major failing of security at Abidjan Airport."
In a statement released via Twitter, Air France expressed its condolences for the tragedy. The investigation is set to continue.