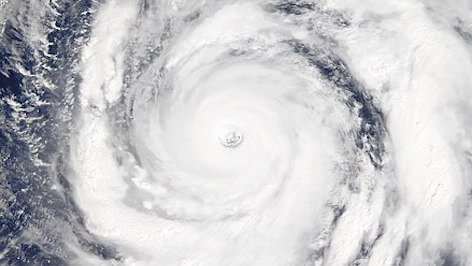 Japan Goes into Lockdown as Typhoon Hagibis Looms
Japan is expecting a weekend of powerful winds and heavy rainfall, as Typhoon Hagibis makes its way to pound the island nation with what experts consider the heaviest rains experienced in 60 years.
Yasushi Kajihara, head of forecasting at the Japan Meteorological Agency, said: "There is an increasing possibility that the very powerful typhoon will make landfall in the Tokai region or the Kanto region tomorrow."
Hagibis is expected to hit the capital of Tokyo on Friday, 11 October, before making its way through the mainland over the coming days.
Airlines have grounded all domestic flights, while railway services have cancelled nearly all bullet trains between the capital and Osaka. Multiple businesses will suspend, or limit, their operations as the typhoon approaches.
The ongoing Rugby World Cup – which is being played in Tokyo and parts of Japan – has had some of its matches cancelled for Saturday, 12 October.
Kajihara claims Hagibis has a strong likeness to the typhoon that struck in 1958 and flooded thousands of homes, leaving 1 200 people dead.