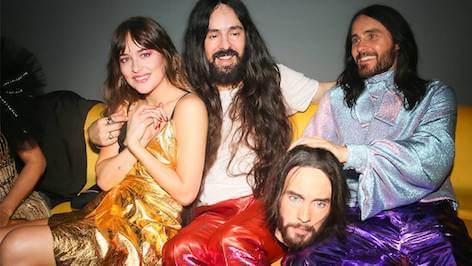 Jared Leto Loses his Head … Literally
Jared Leto often loses himself in the film roles he plays, but this time, he has lost more than just his mind – he's lost his head. And no, he was not decapitated.
The "Suicide Squad" actor believes the realistic-looking wax replica of his noggin – which formed part of his outfit for the 2019 Met Gala in May – was stolen.
Let's rewind: for the event, the 47-year-old singer-songwriter wore a floor-length red Gucci gown, adorned with diamonds over his chest and body. He also carried an unusual accessory – a model of his own head.
Leto has a close working relationship with the designer of the outfit, Alessandro Michele. They have collaborated several times in the past, and Leto says he feels "really fortunate" to work with Michele.
However, when asked in a recent magazine interview what he did with the head after the glamorous occasion, Leto answered: "I think someone may have stolen it."
He jokingly added: "If anyone out there finds it, bring it into your nearest Gucci store in exchange for a pair of dirty sneakers."
Image Credit: Source