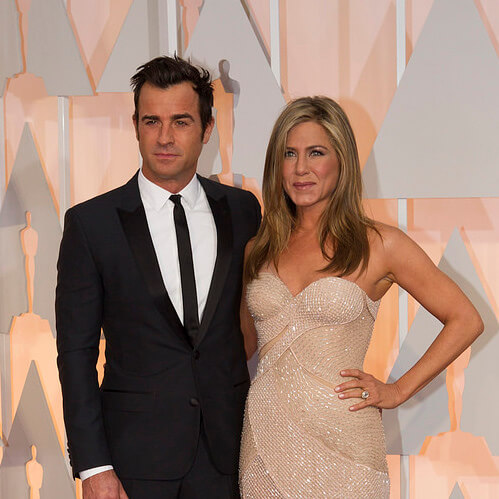 Jennifer Aniston Separated
Jennifer Aniston and her husband, Justin Theroux, have announced their separation after less than three years of marriage.
The couple released an official statement yesterday, explaining that they made the decision to go their separate ways at the end of last year.
The statement added that the decision was "mutual and lovingly made", and that the two remain "best friends" who will continue their friendship.
The 49-year-old actress and the 46-year-old actor began dating in 2011 after working on the film "Wanderlust" together.
The pair became engaged in August 2012, and married in a secret ceremony on 5 August 2015 which was attended by many celebrity friends, including Sandra Bullock and Ellen DeGeneres.
Although the couple kept their relationship very private, they were often the target of media speculation that they were unhappy together.
Both Aniston and Theroux denied those rumours throughout their marriage, and were known to gush over each other during interviews.
The couple have no children together.